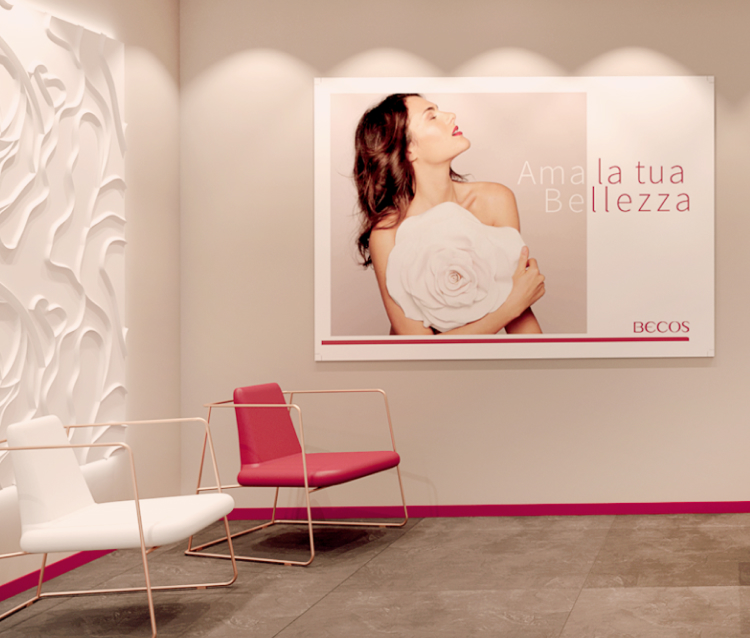 PROFESSIONAL AREA
Become
Becos Club
Benefits, materials and resources to help you transform your
Beauty Center into a reference point for beauty.
Resources
All Becos Clubs offer a 360° strategy to support the identity and activities of the Beauty Center.
Press
advertorials in the most well-known and widespread newspapers, printed and online.
Influencer
collaboration with well-known beauty influencers, with the creation of ad hoc content.
Press Day
days dedicated to the presentation of news to the Press.
Promotional materials
promotional tools dedicated to the Beauty Center and end customers.
Online
constant updating of the website and social channels such as Facebook and Instagram.
Furnishing accessories
refined furnishings to communicate the values ​​of the brand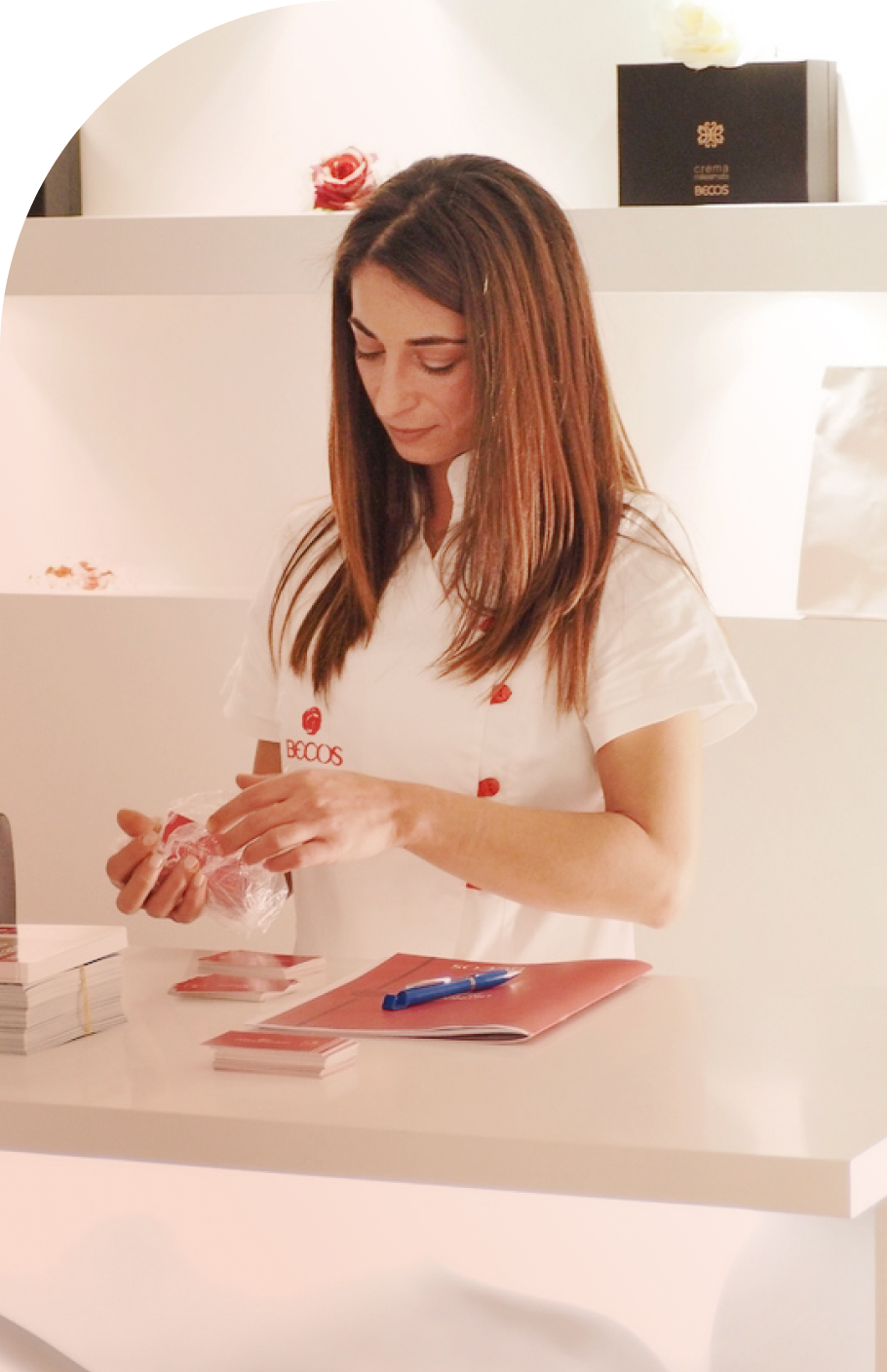 The place
Becos Club is the place where the brand values ​​come to life. Here, the professionals accompany the client along every stage of a tailor-made beauty journey.
In the window, in the reception area and in the cabin, the furnishings and fittings vividly tell the mission of BECOS, composing a refined, elegant and unique space.
The system
The working method of BECOS Beauticians focuses on the specific needs of each client. Innovative products and cutting-edge technologies work in synergy, and the results are evident. Discover the pillars of our system.
CHECK-UP
The first step of each path, enhanced by Becos Beauty Screen technology, which offers an objective diagnosis of face and body imperfections.
PRODUCTS AND TECHNOLOGIES
Quality, reliability, safety. The extraordinary performances of the BECOS formulas and technologies guarantee concrete results.
CUSTOM PROGRAMS
Each customer has a different destination to reach. We are committed to helping every woman to choose the right path, with tailor-made paths to follow both in the Becos Club and at home