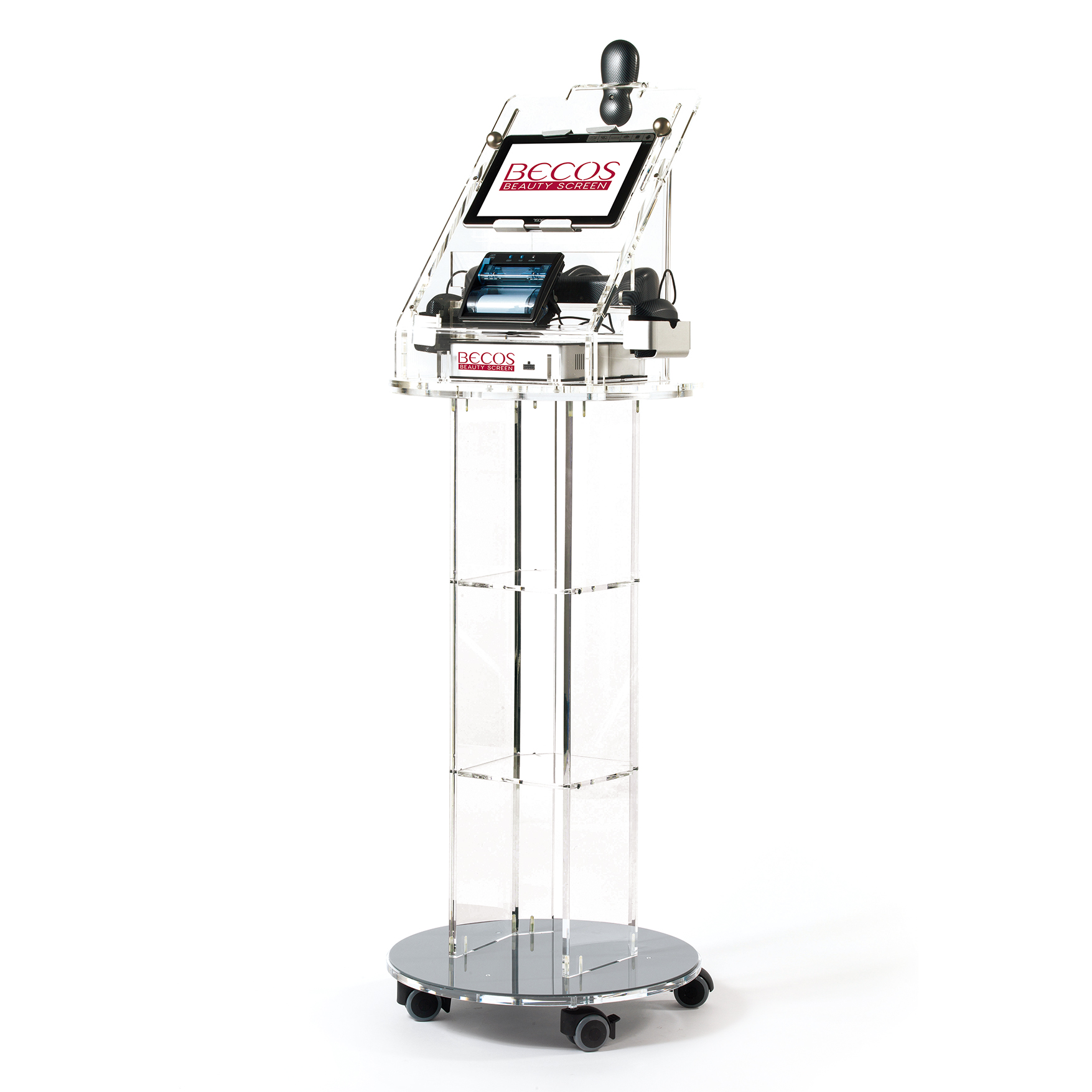 Becos Beauty Screen
SKU AP000220
Professional beauty analysis. Safe and effective
Technological properties
BECOS BEAUTY SCREEN is an advanced Personalized Analysis system for the detection of Face and Body imperfections. It uses the Bioimpedance meter and Ultrasound dual detection system:
Bioimpedance testing is one of the most popular and reliable techniques for determining body composition by measuring the body's electrical resistance to an alternating current.
Ultrasound is an emission of sound waves that are inaudible to the human ear and propagate through the tissue at different speeds, thus allowing the type of imperfection to be identified.
Bioimpedance testing data are combined with Ultrasound testing data and recorded on the Personalized Medical History form.
Features
BECOS BEAUTY SCREEN provides accurate and reliable information on the type and level of Face and Body imperfections, so as to recommend the best personalized treatment program.
Benefits
The clear and simple results are expressed as a percentage and displayed on a graduated scale that indicates whether the imbalance is low/medium/high.
Each program highlights intervention priorities, with a focus on lifestyle, which the check may find to be Excellent/Fair/Inadequate.
Discover all the solutions of the Technologies line